image from Nordstrom.com
When I ordered the butter London Nail Polish in Knackered I was excited because it looked like the perfect green blue purple with shimmer I had been looking for. I had ordered it from Coterie.com when they had a special going on for bloggers and readers of specific blogs.
"Coterie is an exclusive, members-only site featuring an ultra-selective collection of the newest and most sought-after beauty products. In collaboration with top makeup artists, stylists and industry trendsetters, Coterie provides the woman on-the-go access to everything she needs to know, all in one place. You can like, love, pin, post, tweet — share and get rewarded for it. Coterie is collective social shopping at its finest, definitely something worth talking about."
I received my polish in like no time flat and greedily unpacked everything. I reached for Knackered first because that was the color I was most interested in trying. I removed my old polish from my left thumb and immediately applied knackered to my bare nail.
It was sooooo sheer. I was crestfallen. It would take maybe 4 or 5 coats to become opaque and vaguely resemble the color in the bottle.
I was all:
GIFSoup
Mr. Sith heard all the commotion and was all:
GIFSoup
Of course I tried another coat and that when I discovered that it really wasn't going to work as a single polish and that butter LONDON in Knackered would best be used as a layering polish. I was all:
GIFSoup
And of course Mr. Sith was all: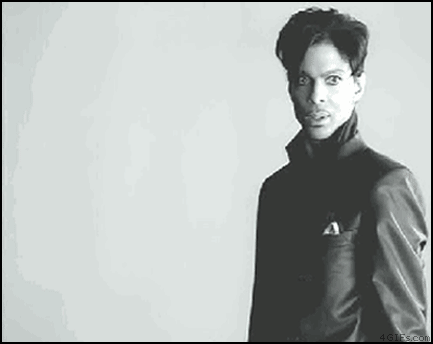 So I sucked it up, painted my nails black and layered butter LONDON in Knackered over them. The result was this:
(please excuse my crime scene like cuticles. It's been a rough few months of inattention to my hands.)
AWESOMENESS! Sure it isn't exactly like the bottle with far more purple undertones, but the result is still so incredibly beautiful I wore this for a week solid even though I had a slight chip by the 5th day.
I was all:
GIFSoup
I want to spread that happiness.
As you might know, butter LONDON was recently featured on a website called Coterie.com. This website is new and recently launched by offering select bloggers a set of butter LONDON polishes and a matte top coat. They they had a flash sale where those selected bloggers were given codes to give to their readers and their readers could use that code to buy butter LONDON polishes at a deep discount. Some of you were able to participate, and others were not because I posted about the code a bit too late. I feel bad about that. So I decided to give away two of the polishes I received from Coterie.com as a way of asking for forgiveness for being a slacker. That's why I'm giving away 2 butter LONDON polishes to one lucky winner in the US (Sorry international. Shipping nail polish to some foreign countries is a total pain in the butt. I'll have a giveaway for international only soon!)
The polishes I am giving away are:
All Hail The Queen and West End Wonderland.
These two beauties are brand new and have never been opened or tested.
Enter the giveaway using the contest widget below. If you don't see the widget either wait for it to load or adjust the privacy settings on your browser. This is open to US residents over the age of 18 only. There is one required entry and two optional entries. I might add additional ways to enter later on, but for now there are just three. The contest will end on October 8th and a winner will be randomly selected from all qualifying entries. The winner will be contacted via e-mail that day. The winner has three (3) business days to respond or else they forfeit their prize and a new winner will be selected.
So enter today!! If you win you can be all:
GIFSoup
Contest Widget
a Rafflecopter giveaway